On the Land Gathering -2016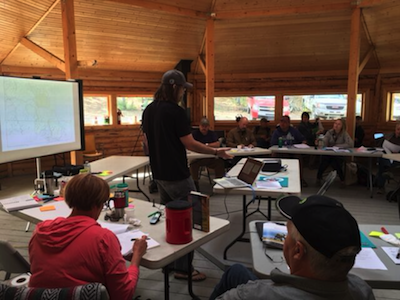 The Carcross Tagish Renewable Resources Council (CTRRC) hosted the fourth "On the Land Gathering" on the evening of June 10th and for the full day on June 11th at Skookies Camp in Carcross, Yukon.
The overall purpose of the meeting was to plan the process around the development of a Southern Lakes Caribou Management Plan.
There were approximately thirty-five (35) participants from five First Nation Governments , two provincial and territorial Governments, Government of Canada, three Renewable Resources Councils, supporting agencies and the public.